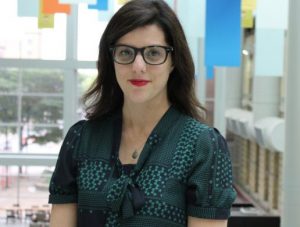 The winner of the 2018 Royal–Mach–Gaensslen Prize, Dr. Tracie O. Afifi of the University of Manitoba, has added to her accolades the Gold Leaf Prize, awarded annually by the Canadian Institutes of Health Research (CIHR) to health researchers. She received the prize at a ceremony at the Governor General's residence June 20, 2019.
Dr. Afifi has won the prize in the category of "outstanding achievements by an early career investigator," in recognition of her ground-breaking research into long-term mental health effects of child abuse. The CIHR noted that "just 8 years into her first academic post, she has published dozens of articles and has created an independent research program." She has also established a strong national and international presence, the CIHR said.
The prize is accompanied by $100,000 toward Afifi's research. As she had mentioned when accepting the Royal–Mach–Gaensslen Prize, Dr. Afifi is now focussing on child abuse prevention.
She told the Globe and Mail, "If you can prevent child maltreatment from happening, you have the potential to change the whole trajectory of that individual's life. You'll have better health outcomes, stronger families. That's why we need to move upstream."
---
See All News